Parisian Macao 호텔 행사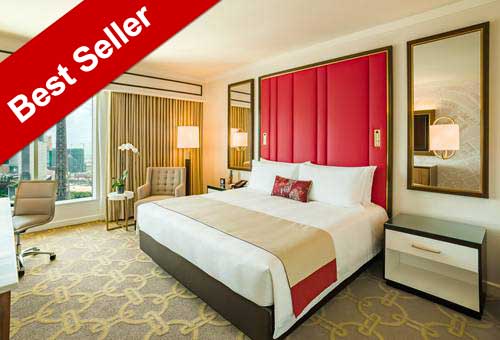 미리 예약하고 더 할인받기
객실 요금 최저 HK$1,039
21일 전 예약 시 호텔 이용 최대 20% 할인
King Deluxe Room(33평방미터 이상) 숙박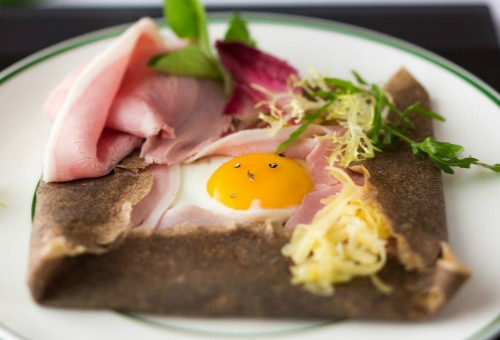 객실 & 조식 패키지
패키지 최저 HKD1,199부터
디럭스 룸(Deluxe Room)(33평방미터 이상) 숙박
Le Buffet에서 매일 2인 조식 제공(HKD416 상당)
호텔 수영장 이용
헬스 클럽 이용
주요 마카오 입항 지역에서 무료 셔틀 서비스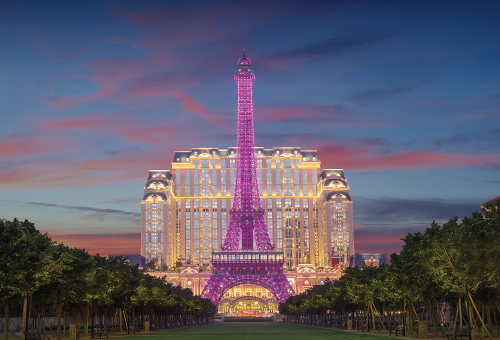 The Parisian Macao 패키지
패키지 최저 HKD1,498부터
Booking Period: From now until 28 Dec 2019
Stay Period: From now until 30 Dec 2019
Accommodation in Deluxe Room for two
Daily breakfast or lunch at Le Buffet
Choose 1 out of 3

Admission tickets to Eiffel Tower Experience for two
Admission tickets to Qube Kingdom Kid's Play Zone for two
Admission tickets to Aqua World for two

A delightful souvenir
Stay for consecutive 2 Nights and receive (choose 1 out of 3):
One-way Macao to Hong Kong Cotai Water Jet Cotai Class tickets for two
Qube Kingdom Kid's Play Zone admission tickets for two
MOP200 Shopping and Dining Dollars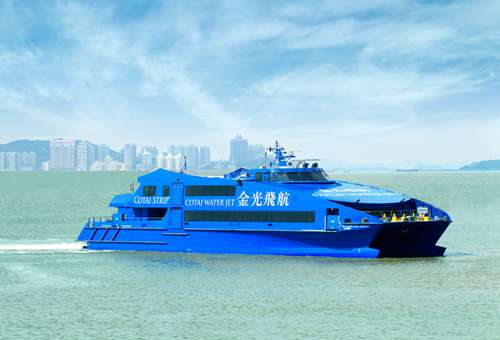 COTAI WATER JET 페리 티켓 패키지
패키지 최저 HKD1,369
Booking Period: Now until 16 December 2019
Stay Period: Now until 30 December 2019
킹 디럭스 룸(King Deluxe Room) 2인 숙박
홍콩과 마카오 사이를 왕복하는 cotai water jet 코타이 클래스 왕복 페리 티켓 2매(900홍콩달러 이상 할인)
호텔 수영장 이용
헬스 클럽 이용
주요 마카오 입항 지역의 무료 셔틀 서비스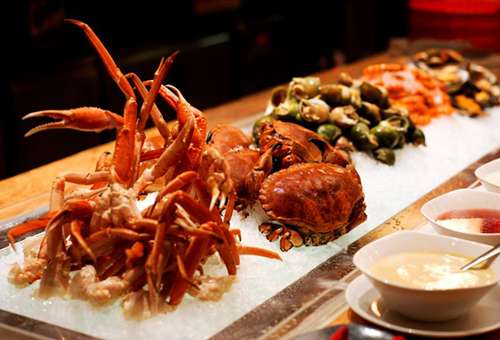 샌즈 리조트 뷔페 이용권
가격:성인 MOP688+, 어린이 MOP344+부터
* 프로모션 기간: 현재 - 2019년 12월 30일
* 불통용 기간: 2019년 9월 28일- 10월 5일, 2019년 12월24-25일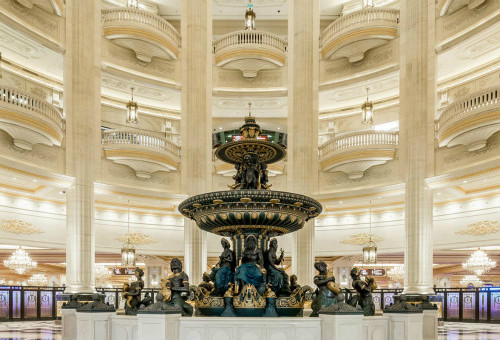 취소 가능한 요금으로 더욱 절약하세요
객실 최저 HKD1,198부터
디럭스 룸(Deluxe Room)(>33평방미터) 숙박
호텔 수영장 이용
헬스 클럽 이용
주요 마카오 입항 지역에서 무료 셔틀 서비스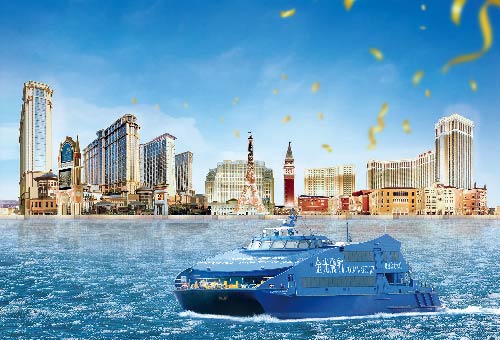 Book A hotel Stay for Exclusive Ferry Offer
Macao is a world tourism and leisure center, attracting many tourists to visit. The Sands Resort Macao is a hitting place for everyone. In order to make your trip more enjoyable and comfortable, you can enjoy HKD 200 to purchase two (2) sets of Cotai Water Jet Cotai Class round-trip tickets when book a designated Sands Resort hotel room( The Venetian Macao, The Parisian Macao, Sands Macao, Holiday Inn Macao Cotai Central) on the official website.