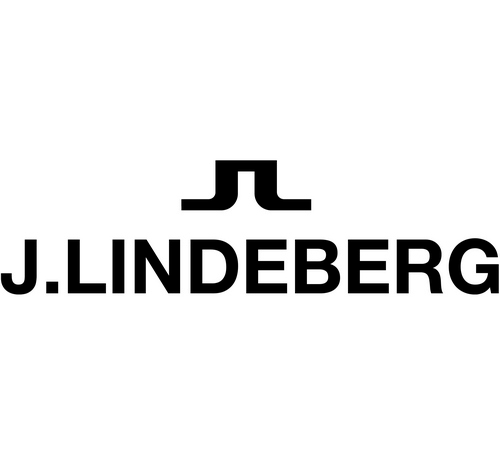 제이 린드버그(J.LINDEBERG)

Founded in Stockholm in 1996, we bridge fashion and function for the aware consumer who wants to outstanding products for an active Scandinavian lifestyle. Our fashion collections for men and women are shown at the international fashion weeks. The sports collections - golf and skiwear - are worn by some of the world's greatest athletes. You find us in cities like Stockholm, New York, Hong Kong, Copenhagen, Tokyo, Munich, Los Angeles, Beijing, and Seoul.
쇼핑 몰
파리지앵 쇼핑 몰(Shoppes at Parisian)

위치
310c호 매장, Avenue Montaigne, 3층

문의
+853 2882 8645

공식 웹 사이트
www.jlindeberg.com.hk
The J.LINDEBERG SS 2019 Surf America collection
The J.LINDEBERG SS 2019 Surf America collection draws inspiration from the clash between the American east and west coast and also between tradition and tech. It presents features that emphasize the re-defining of J.LINDEBERG and its sport-fashion heritage.
The collection is inspired by a coast to coast journey where urban New York City streetwear juxtaposes with conservative upper East Side New England-chic for the quintessential East Coast style, while surf, skate and beach looks evoke the relaxed and laid-back attitude of the West Coast.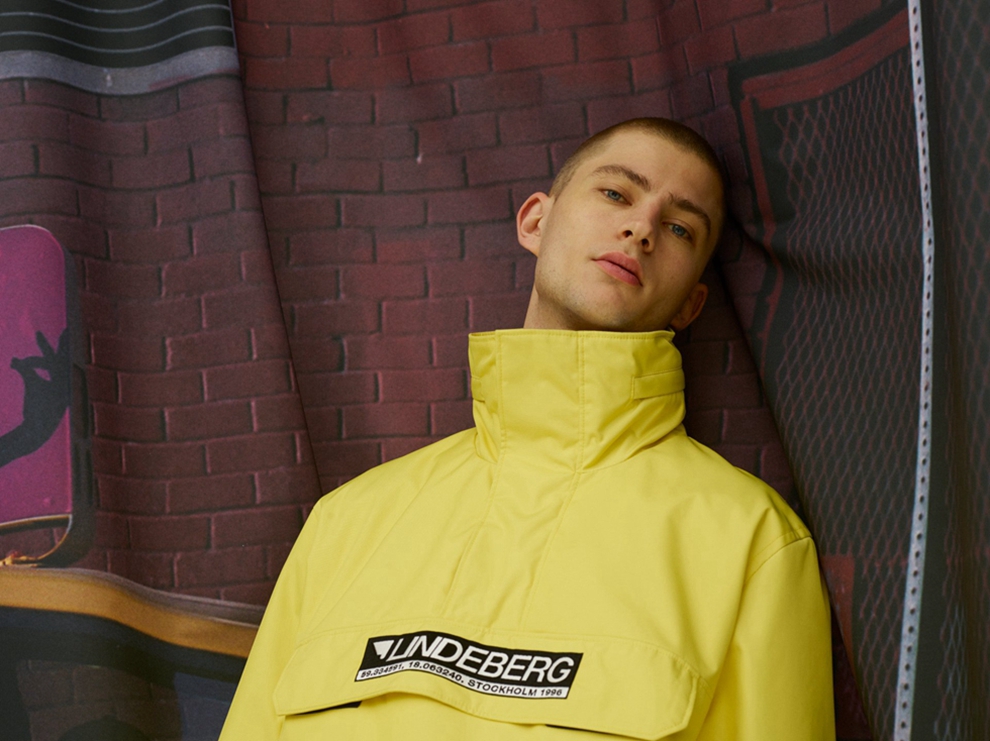 Strong yellow, referencing the characteristic yellow taxis of NYC, oversized rain coats in over dimensioned upper body silhouettes mixed with slimmer silhouettes on the lower body, signifies the east coast inspired looks of the collection. Sharp suit blazers styled with sporty but elegant shorts and sneakers, to enhance the active lifestyle of the urban man and woman. Different hues of red, white and navy, referencing summer sailing, represents the more preppy side of the line. Jacquard knitting adds a contrasting detail to the updated polo shirts with premium knitted collars - staples in proper East Coast dressing. Striped graphic elements in this part of the collection gives a hint of the impending transition back to a busier life in the city.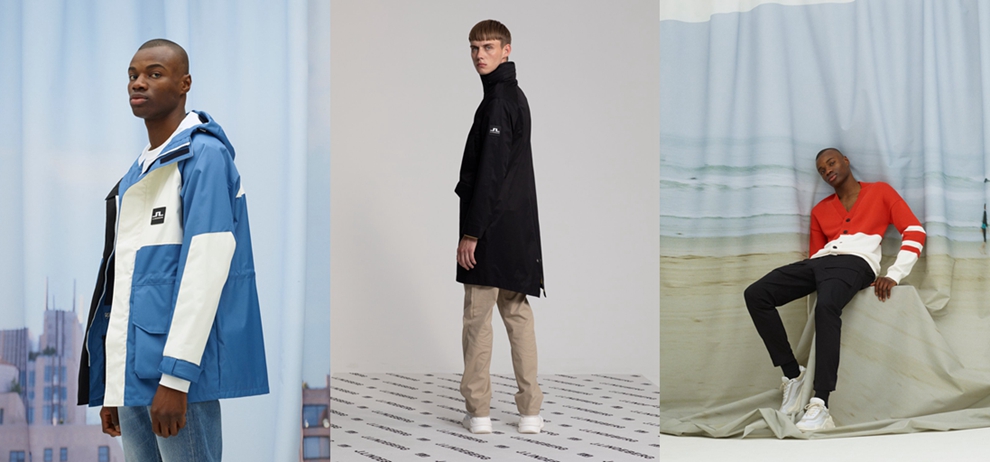 The West Coast look is on the opposite to the East Coast look represented by a slimmer upper body silhouette styled with an over dimensioned pant for a laidback West Coast skater look. Palm tree prints and tonal embroidery on a few key items, such as the updated Hawaiian shirts, are inspired by palm tree lined boulevards in Silver Lake, Los Angeles. 90's university meets west coast diners, with surf-to-street elements visible in resort collars and a statement jacket with an embroidered Miami Vice inspired font casually paired with washed out jeans in soft, uneven pastels. Swimming, surfing and skating represent this youthful and active feeling of the West Coast part of the collection.